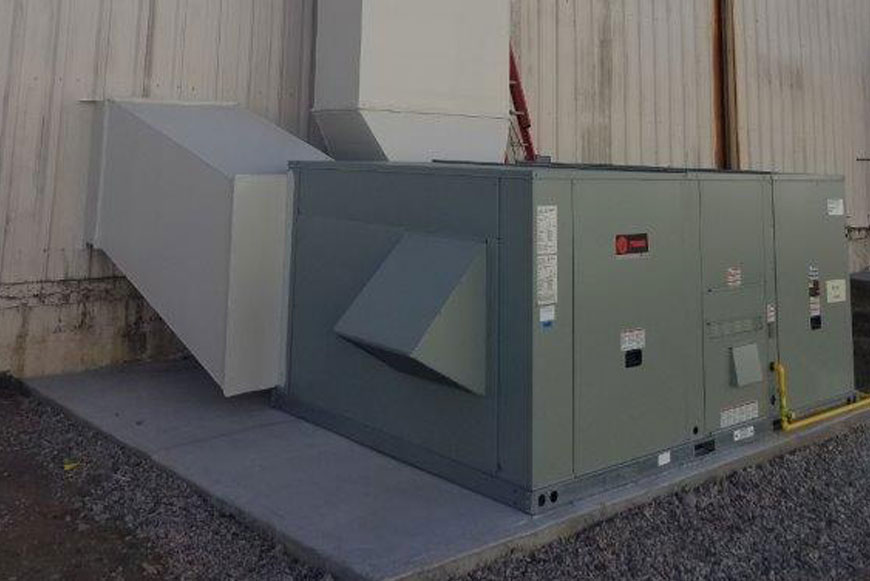 November, 21, 2019
At J.R.'s Maintenance, we are versatile and tenacious problem solvers. If a company or an individual comes to us with a problem that involves metalworking, chances are we can fix it. Recently, a local pharmaceutical company approached us about problems with their HVAC system. Pharmaceutical company offices and labs are notoriously clean places, for obvious reasons. Important to preserving an aseptic environment is ensuring a consistent and unobstructed airflow to prevent the growth of mold spores and bacteria. A building's HVAC system is instrumental in regulating the circulation of air through that building. When airflow is obstructed or weak in some parts of a building, it is more difficult to maintain an aseptic environment there, as stale air encourages the growth of all sorts of nasty things that don't belong in a pharmaceutical lab. The company was experiencing airflow that was not circulating properly in part of its facility. We fixed it. Here's how.
First of all, we looked at the design of the building. We realized a thorough solution to the airflow problem would require a restructuring of the interior. We would have to completely remodel the flow of the rooms in the part of the building where air circulation was an issue. Working with the company to redesign the space, we then set new sheet rock walls. This restructuring of the interior, or course, meant that we would have to reroute the ductwork. We fabricated custom duct work from galvanized metal and custom returns from 316L stainless steel. Finally, we installed all of the custom-fit ductwork for the company's HVAC system. The customer now enjoys a fully functioning HVAC system. The remodel and the carefully placed custom ductwork tremendously increased the airflow in the low-flow area.
In addition to pharmaceutical facilities requiring excellent ventilation, they also require frequent and thorough cleaning. This can be a problem for air return grilles, especially if they are made of plastic. Another company brought just this problem to us: their plastic air return grilles were breaking due to the intense cleaning regimen required to maintain an aseptic environment. J.R.'s Maintenance innovated a custom design for an HVAC return grille. Our in-house technicians brought the design to life, using our new Trumpf TrueLaser 3030 and our OMAX Waterjet to cut the 316L stainless steel used for the returns. A press break was also used in order to create the angle required for the return grille. After creating and fabricating this design, we delivered and installed the HVAC returns. The company is highly pleased with the project's outcome. The grilles are sturdier, easier to clean, and less likely to crack or break. We also met and exceeded the company's requirement for cleanliness by making the grilles out of stainless steel, which is sterile (unlike the plastic they were formerly using in their HVAC system).
This is what we do at J.R.'s Maintenance: take problems our clients bring to us and use our technical expertise and state-of-the-art equipment to solve them.